Amazon Kindle Touch eReader Review
$99.00
Screen
Screen
The Amazon Kindle Touch 's screen is the same eInk Pearl screen we've all come to know and love in the eReader world. Though the measurements of the screen aren't really going to impress those used to LCD-screened tablets, the Amazon Kindle Touch 's picture is jarringly clear, often described as "looks fake," until the user realizes that no, that's not a decal on the screen, that's just how crisp eInk looks. Though the 3.56 x 4.81 inch screen is a bit small, you can always adjust the font size to your liking as well, so the screen size shouldn't be much of an issue.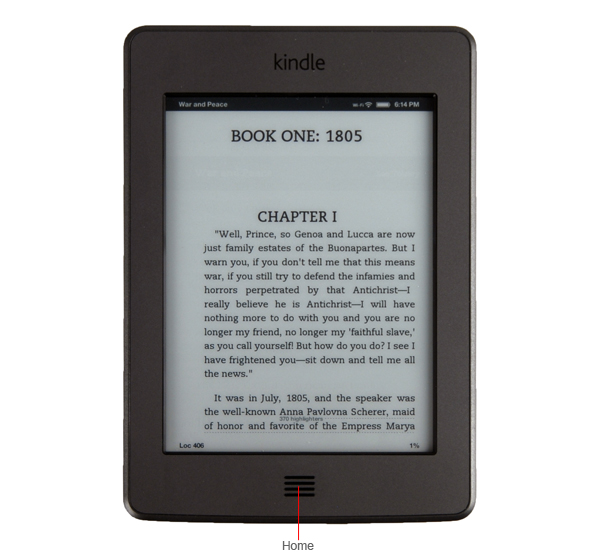 Indoor & Outdoor Use
When we review eReaders with eInk screens, possibly the first thing we notice is just how well they are able to be seen in the outside world. Because the eInk screen relies on ambient light to be seen, rather than a backlight, eReaders like the Kindle Touch can be seen in an absolutely mammoth range of lighting conditions, so they're perfect for taking to the beach or any other well-lit area. Unfortunately, that also means that they can't be seen in badly-lit areas, so keep that in mind if you're looking for something to use in bed.